November 21st, 2016 by David Crull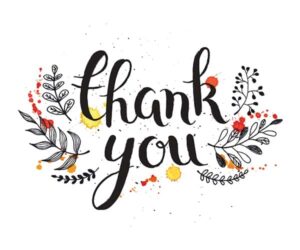 "A man does not live on bread alone. He needs buttering up once in a while" – Robert Henry
Well folks, the season of thanksgiving is upon us once again. The turkeys are gobbling, people are making traveling plans and thanks are being given. This is truly a season of gratitude and love for others and taking time to thank employees is no exception… also, gravy.
So how does the thankfulness of the season crossover into the work place? Can it? Many people view work as a means to an end. They work for the weekend, for a paycheck, and for time off. Of course they engage in holidays and seasons, but not at work. Work is a place for progress, profits, and pay-out. It's a place of meetings, memos, and managers. Unfortunately, it's thinking like this that keeps those who manage employees from engaging at all during the holiday seasons.
Don't get me wrong, there should be a distinct balance between work and home. An employee should not have the expectation that Thanksgiving at home will be the same as Thanksgiving at work. My suggestion? Leave the turkey, keep the thanks.
Giving thanks early and often is appropriate at all times, but especially in November and December. This season gives you a wide open door to thank employees unabashedly, with passion and care. Good employees flourish at work when they know that what they do matters. Letting your employees know that their contributions are important to you, the organization, and to their other co-works, enables them to trend upwardly; both in their quality of work and their value added.
There are 3 steps you can take to ensure that you are thanking others well.
KNOW – How can you plan on being a good giver of thanks if you don't know the person you intend to thank? Take time to understand your employees. Small conversations, shared meals, and project collaboration are just a few ways to organically get to know an individual.
PLAN – Unplanned thanks can come off as cheap and half-hearted. Plan well to thank well. If you don't do your research, your thanks will miss the mark which could lead to the employee actually feeling less appreciated rather than more appreciated. Investigate unique ways to thank employee (my own list is just below). Poll your office as to what they would appreciate. Finally, don't be afraid to specifically ask people what they find encouraging or appreciative.
ACT – Just do it. You have your plan, now it's time to execute. Below are a few creative ideas to show thanks to your employees.

Park like the boss– offer up the best parking spot for a week.
Free lunch– they always say there's no such thing as a free lunch, but who doesn't like being treated to a restaurant of their choosing?
Training and Conferences– pay for them to attend events that will grow them personally and professionally. It's an investment in them and the organization
Extra PTO– people love time off. Give additional hours to employees as a way of saying thanks.
Hand written notes– they add a personal touch. Go a step further by having mailed to the employees home address.
Gift Cards– whether it's a fuel card,for a restaurant, or for other entertainment purposes, this is a perfect way to enable your employee do enjoy something they love or to fulfill a need they may have.
A Project Pass off– let your employ pass off one project to you and you complete it instead.
Off campus outing– plan a whole or half day somewhere that gets people out of their normal routine. Incorporate team building.
Office Awards– like the Oscars or the Emmys. They can be goofy, light-hearted, and personal to each person.
In this season of Thanksgiving, it's a great opportunity to thank employees. If you do it well, you and your whole organization will benefit from it. Don't be a turkey and miss this golden opportunity!
November 3rd, 2016 by David Crull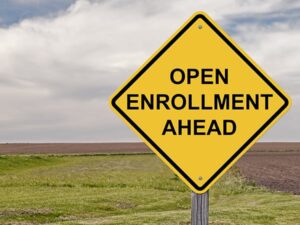 Medical insurance renewal season is usually considered a "necessary evil" in the grand scheme of medical insurance. We want the coverage, but we hate anxiously waiting for the renewal rates. I had the opportunity to sit down with Founder and President of Servant HR, Jeff Leffew, and talk about this topic. During our discussion, Jeff shared his perspective on three key areas' the Servant HR team gets asked this time of year.
1.) What's different this year?
Healthcare and medical insurance is ever evolving, which makes renewal seasons unique every year. And this year is no exception. According to Leffew, the biggest distinction is the length of time this renewal season covers. In fact, the renewal season for small groups that are not currently on an Affordable Care Act (ACA) qualified plan will extend until the end of 2017.
What does that mean?
As an example, a company has an Oct. 1st, 2016 renewal date. Instead of renewing Oct. 1st, 2017 (or 12 months from the last renewal) their plan would actually go to the end of 2017 (or a 15 month period). If their renewal date was Dec. 1st, 2016, it would go to the end of December 2017 (or 13 months).
Why is the renewal season length different this year?
When the ACA was established, there were serval provisions given that delayed the ACA from being fully implemented. Because these provisions will be gone by January 1st, 2018, it doesn't make sense for companies who renew on October 1 to turn around and renew again for only three months.
Why is this important to you?
When you get your renewal percentages, they might be a tad higher than normal because they could be covering 13 or 15 months. It all depends on your renewal date.
2.) Options are dwindling
For small groups in Indiana, the options for medical insurance coverage are beginning to dwindle. According to Leffew, groups with fewer than 50 employees realistically have only three or four providers that will offer quotes.
The reason?
The environment for an insurance company is so complex that it's difficult and costly for new companies to break into the market. As a result, they barely get off the starting line because looming regulations and complexities make profitability quite stingy for these companies.
3.) Judgement calls are gone
There was a time when the requirements to obtain medical insurance were less formal—less controlled. Those days are over. Now that companies are being held accountable by the federal government, the standards are black and white.
While the intentions may be good, Leffew believes it has taken away the ability for medical insurance companies to make judgement calls. He says, "Not all businesses look alike. There are unique situations, but the human element has been taken out." With the reality that everyone has to look the "same", judgement calls become less of a viable option for companies to make.
If you have questions about our top 3 list or need help this renewal season, we'd love to talk with you.